Customized lifting with the hoists you need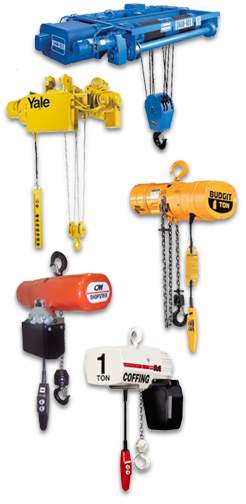 When it comes to crane and wire rope hoists, Brehob collaborates with manufacturers nationwide to ensure your needs are met. If we don't have what you need in stock, we can get it!
With partners like Budgit, Shawbox, CM, Coffing, Yale, ARO, Ingersoll-Rand, Harrington and multiple other manufacturers, Brehob offers exactly what you need to get the job done. Contact us directly for a complete list of hoist options.
CM Hoists
Yale Hoists
Shaw-Box Hoists
Budgit Hoists
Chester Hoists
Coffing Hoists
When a hoist isn't the answer, Brehob both sells and services air and electric powered winches in a variety of capacities and cable lengths. Click Here to let us help you find a solution.