No matter how complex or intricate your electrical needs, Brehob can provide a transformer solution that will keep you running. Our team of trained professionals draw from generations of experience to problem solve even the most complex installations or maintenance of transformers. With services designed around your unique requirements, best in class customer service, and 24/7/365 support, the Brehob team makes the transformer maintenance and repair experience effortless.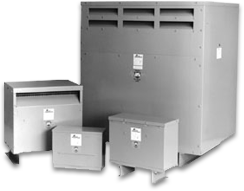 The brands you can trust
Brehob is an authorized transformer distributor for some of the best distribution transformer manufacturers in the business, such as:
You can trust Brehob to deliver a full spectrum of transformer solutions, including:
Electrical transformer boxes
Dry-type distribution
Non-linear
Drive isolation
Industrial control
Buck-boost
For more information and more details about Brehob's transformer capabilities, contact us online or call 317-231-8080 today.