Baldor Price Increase Coming Soon!
SAVE ON ABB, BALDOR AND BALDOR-RELIANCE MOTORS TODAY!
Baldor has announced a price increase on all ABB, Baldor, and Baldor-Reliance electric motor products effective on all orders shipped after January 1, 2018.
Plan ahead and order your electric motors now.
Expertise matters. From the most common to the most advanced motors available today, Brehob sells and services AC and DC electric motors for a vast array of precision applications. Trust our veteran mechanics to rewind or rebuild your current AC motor to meet EASA (Electrical Apparatus Service Association) compliance—guaranteed! (You'll hear that word a lot around here.)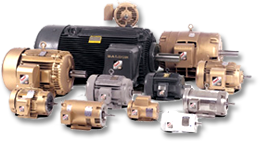 Our Trusted Brands
Baldor/ABB
TECO-Westinghouse
Leeson
Weg
Sterling
Worldwide/Hyundai
Shopping Cart Icon Buy Online or Evnelope Icon Talk to an Expert
State-of-the-art motors
To keep production running smoothly and costs low, we know you need quality equipment that meets your specific needs.
Here's just a small sample of the types of motors the Brehob team knows in and out:
Custom motors
OEM motors
Gear motors/Brake motors
NEMA premium efficient motors
Vertical pump motors
Specialty Motors
For more information and a complete listing of Brehob's motor capabilities, contact us directly. You can also check out our technical page for useful formulas and information.