Keep it rolling…
Conveyor Services
Brehob can provide conveyor installation, maintenance & repair services. Types of conveyors include belt or roller conveyors, belt, line-shaft, chain driven conveyors, gravity conveyors, overhead conveyors & lifts, tilts & stackers. Let us help you minimize your down time by setting up a Preventative Maintenance schedule.
We provide the following
Belt Tracking and Re-lacing
Motor/Gearbox, Power transmission parts and installation
Rollers and Pulleys repaired or replaced
Control Panel, VFD, Photo Eye, Proximity switch, and all electrical needs
New equipment Installation or Modification/Moving of Existing Systems
Preventative Maintenance Scheduling.
Custom Conveyor Builds
We can custom-build a conveyor to fit your operation, whatever your needs. Watch the following video, where we built a one-of-a-kind conveyor for our customer that not only moved material, but reoriented it—plus integrated with both AC and DC drives and a variety of different sensor technology.
Authorized Distributor for Roach Conveyor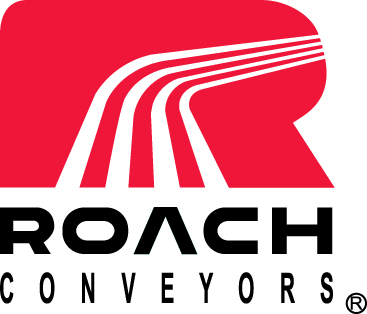 Brehob is excited to partner with Roach Conveyors as an authorized distributor. Roach Conveyor offers a broad product lineup by continually expanding its line of package, pallet and floor conveyors.
Visit Roach Conveyor's website for more information.

See a Roach Conveyor in action: