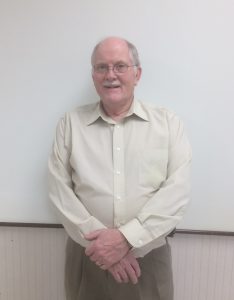 We are proud but also sad to announce that Jim Frankenberger is retiring after 38 years with Brehob. Jim, who has held the role of Technical Service Advisor for the Air Compressor division for many years, started at Brehob in 1980. During his time here, Jim has been instrumental in providing technical information to both internal and external parties and assisting with training his sales and service colleagues. Jim fills many shoes at Brehob and he will surely be missed by the entire team.
Jim remarks that he will miss the interactions with people most. He's enjoyed having the ability to help customers resolve issues and find solutions to any problem. He believes the key to life is honesty—to "tell the truth and treat others as you would like to be treated." This is what has allowed Jim to have such a successful career at Brehob and what drew him to the company in the first place. "It is an honorable place to work," he says. Jim has seen Brehob grow tremendously over the years and evolve as the market and the way business is done has changed.
Jim has many plans for his retirement, including traveling with his wife, spending time with his 11 grandchildren and 6 great grandchildren, and completing those home projects he's wanted to do over the years, like sprucing up his 1923 T Bucket show car!
Jim's advice to everyone, at any stage of their career, is to ensure that whatever you do it is done with vigor. "Your life is your own, so make the most of it," he says.
We would like to congratulate Jim on his incredible career, and we wish him nothing but the best in his future endeavors.