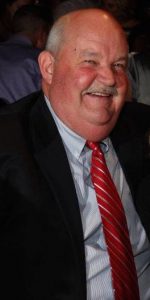 Today marks exactly 17 years since Al Bunker joined the Brehob family. On April 2, 2001, Al became an instrumental member of our team as Vice President of the Air Compressor Division, and on April 2, 2018 we congratulate him on his retirement.
Al has worked tirelessly to build Brehob into what it is today. He's worked with the sales and operations team over many years to grow the air compressor division by more than $9 million, and he helped to open offices in Detroit, Columbus, and Louisville—as well as to transition Cincinnati from its previous owner. Al has always been committed to what is best for the group. He even commuted from Cincinnati every single day!
The fact that Brehob is an honest company, one founded on solid relationships amongst both customers and employees, makes Al most proud of working here for so long. He remarks, "Brehob is not money hungry. We do what is right and will bend over backwards for our customers."
Al also recounts how the industry has changed over the years: "Products have become global, and there are no more special or customized options. What differentiates one company from the other are relationships, which is why Brehob has been so successful."
When asked what Al will be doing during retirement, he quickly replied – "retire!" He is looking forward to spending time with friends and family and his 6 (with one on the way) grandkids.
Thank you, Al, for all you've done and congratulations! You will be missed.