WHEN YOU NEED ABB PRODUCTS FAST, CALL BREHOB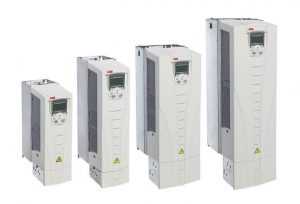 When something breaks, every hour of downtime hurts your bottom line. You don't have time to wait for replacement parts or put up with long shipping delays. And for the next few days, ABB's annual inventory count could make getting what you need more difficult.
Starting at 5:00 PM CT this Thursday, October 19th and lasting until 6:00 AM CT on Monday the 23rd, ABB will stop shipping new or pending orders of ABB products. But if you haven't ordered your equipment in time, you don't have to worry—Brehob is proud to be the only U.S. stocking distributor of ABB drives up to 300 HP, including the ACS550® and ACS880® Series.
Whether you need a replacement, an upgrade, or something for a new application, Brehob has ABB products from 3 to 300 HP available to purchase and ship immediately—and our 24/7/365 emergency service to back it up.
What's that mean? That you'll be up and running in no time, whether ABB is shut down or not.
Browse our ABB products available online or give us a call today at 317-231-8080.
Shopping Cart Icon Buy Online or Phone Icon Call Now